One of the things that attracted us most to Glenmore is the trees. We have lived in many houses over the years – some new, some not so new, and we have developed a real appreciation for how difficult it can be to find a place with beautiful shade trees.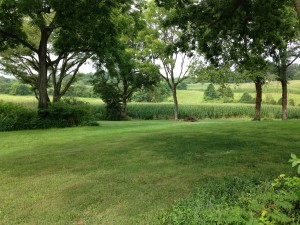 Most developments these days clear the land completely even before utilities go in. It certainly makes construction easier. Then once new owners move in, they do the landscaping and plant trees. In 10-15 years (assuming you live in the right part of the country) you can have amazing shade trees. Unfortunately, we are at that point in our life where we don't really feel like we have that much time to spare.
We have a wide variety of trees on our property including Magnolia, Peach, Fig and Sycamore, as well as a few we haven't identified yet, but the majority are Black Walnut and Maple. The driveway is lined by beautiful, stately old Maples and Walnuts. REALLY old. Now that it is winter and leaves are off the trees, we have discovered a lot of interesting things about them.
It is pretty clear that some of these trees aren't going to last much longer. Whole branches will break off in the wind and many of the trunks are completely hollow. These are things we didn't really notice when we first looked at Glenmore and were instantly captivated by its charm.
Clearly, we need to develop a plan to replace trees over the next several years. It comes with mixed emotions, though. Of course we want to bring in new trees to take over for the dead and dying ones. But letting the old ones go is going to be difficult. There is so much history behind them – and so many stories they could tell!
Like who shot that arrow?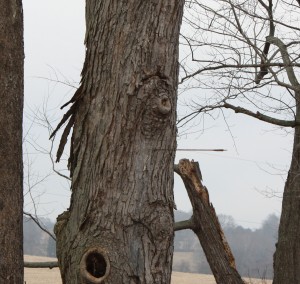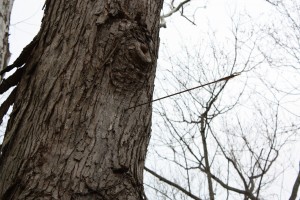 Was it the kids that lived here in the past few years or could it have been somebody hunting 50 years ago?
And how did that knife get there?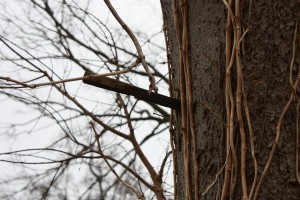 Any way you look at it, that has to be a good story! My bet is that no matter when it happened, alcohol was involved…
Oh, if only these old trees could talk!