March came in like a lion and went out like a lion – not the way it's supposed to happen, but spring is finally here.  April has been a bit bumpy as well so far.  We've had some beautiful days and we've had several big storms with torrential wind and rain, even tornadoes!  We just don't normally get tornadoes in this part of Virginia.  It is spring, though and anything goes.
We've had to pick up branches,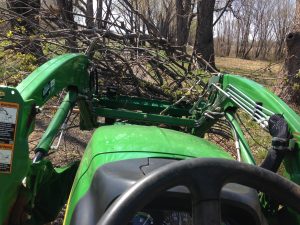 deal with mud,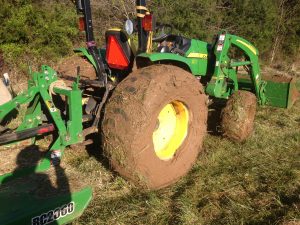 shedding, and lost horse shoes.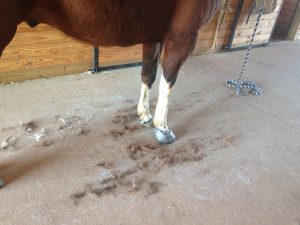 Even though we are still getting some cool days, they are progressively getting warmer.  Our peach tree had just started blooming when the cold weather hit, but it recovered nicely.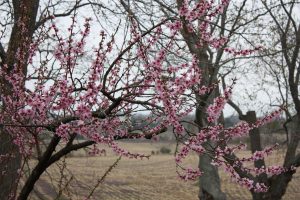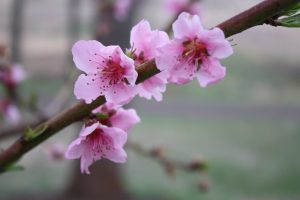 The daffodils my sister and I planted a couple of years ago are having their best bloom yet!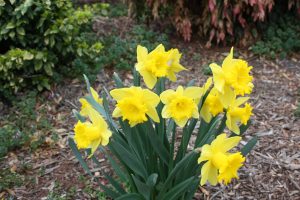 Gator has been working on the bee yard.  Bees will be here this week.  I had no idea how complicated beekeeping is.  After finishing our seven week course, I'm feeling a bit overwhelmed at the prospect of getting these hives up and running.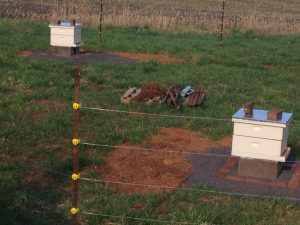 In spite of the challenges of spring, it is an exciting time.  We've got some very busy weeks coming up.  I'll keep you posted!